Audio protocol MP3
Flexible with talkyoo: recording, record or log of your conference call
One of our clients' most popular features is the audio protocol. This allows you to automatically create MP3 files of your conference call and listen to them at a later time. A colleague is sick, on vacation or suffers from deadline overload, but the important conference call still takes place?

No problem, thanks to talkyoo's audio protocol!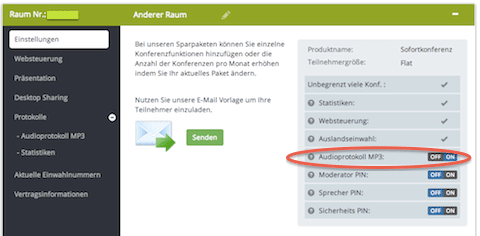 Before making a conference call, turn on the audio protocol MP3 in the room settings. The protocol is created automatically and is available to you shortly after the conference under
"Protocols" => "Audio protocol MP3" for direct listening or downloading. Finished!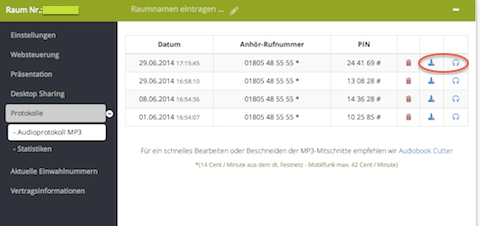 This function has many use cases. Some of our customers use it to make protocols of interviews, other are typing down the MP3 to get a written abstract of the conference.
This might be of interest for you