Test conference call for free 7 days:
Click the button and enter the email!
Dial-in number and room number immediately!
Everyone calls and enter the room.
Check out the talkyoo conference for 7 days for free.
Incl. 6 participants

Flat conferences

Flat conferenceduration

Moderator PIN

Online Presentations

Web Control

Audio protocol MP3

International dial-in numbers

Web Conferencing
Just get acquainted with our system and use the free conference call to make a call with up to 6 participants for free. We will give them a local German dial-in number, accessible worldwide, and a conference room number.

After the trial period, no commercial contract will automatically enter into force; you will voluntarily opt forInstant telephone conferences orTeleconference Value Packs.
More information in our Privacy Policy
Dial in via inexpensive local numbers
Worldwide dial in numbers
Link to skype
Security PINs
MP3 audio protocol as download
Controlling the conference in your Browser
Webconference/Desktop sharing
Online Presentations

Conference Call A definition and everything you need to know
What is a conference call?
As soon as at least three people call each other at the same time, this is called a telephone conference. With our solutions we bring people together in a very uncomplicated way and over any distance. Each participant simply uses a telephone, can hear all the talking people and participate in the conversation themselves. As part of our optional web conferencing, you can even share your screen with other participants in the virtual conference room. Stop spending a lot of money on meeting in person. Instead, use our services to provide a simple, safe and affordable way to stay in conversation.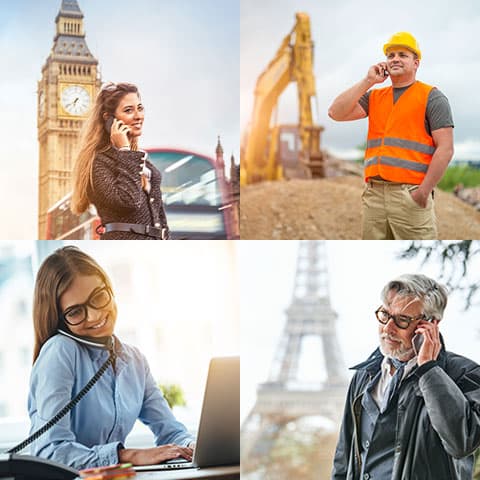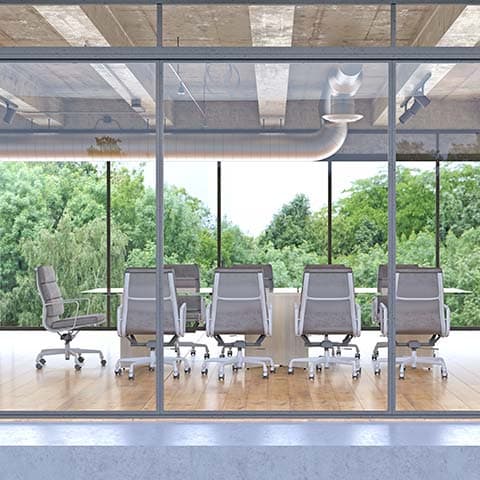 What is a conference room?
Of course, the conference room in which your telephone conferences take place is not a real space in the conventional sense. Instead, it is a virtual place on our server, where all participants of a conference come together. This server is located in Hamburg and thus falls under the strict regulations of European data protection. So you can always rely on the security of your data and the integrity of your discussions.
How do the participants get to the desired conference room?
To get into a talkyoo conference, all you need is a meeting, a phone, the dial-in number and the number of the conference room. Once you and the participants have dialed the dial-in number, a friendly voice will ask you to enter the room number. Already you are connected to the other participants. Incidentally, a dial-in is also possible via Skype. A security PIN protects each conference from unauthorized listeners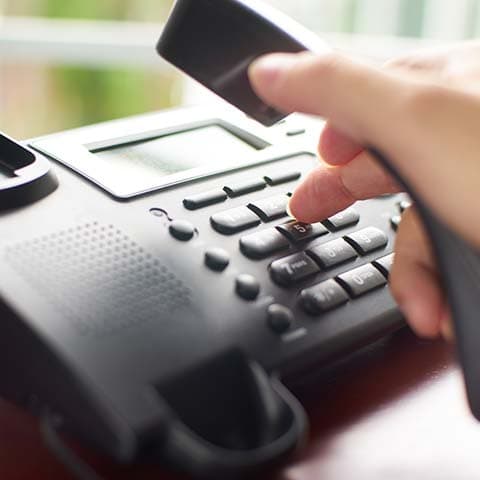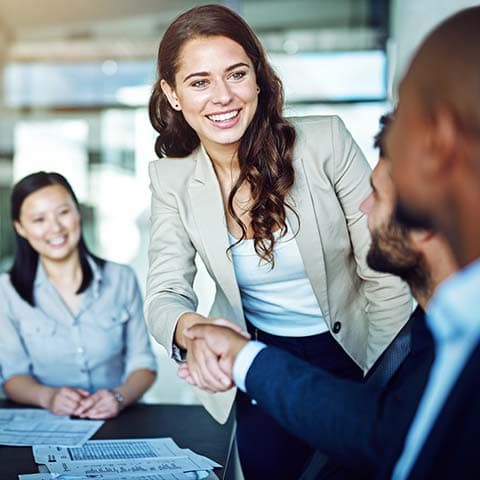 How do I organize a conference call?
In order to make your first own experiences with our solutions, we recommend our free test. Simply enter your e-mail address and choose a password. You will receive a confirmation email and can now make as many conference calls as you wish for a full 7 days. In the test mode we limit the maximum number of participants to six people. The test is completely free and without obligation. You do not need payment details and do not enter into any obligations.
Why you should opt for talkyoo as a conference call provider
If you opt for talkyoo solutions, you benefit in three ways.
talkyoo is easy
When you use our offers you notice immediately that everything is very easy here. The registration takes place within a few seconds. A reservation is not required because your conference room is fully available 24 hours a day. You control the conference comfortably via your web browser and log all speeches via audio file on request. The payment of our services is also very simple and flexible.
talkyoo is cheap
At talkyoo, organizing and running conferences does not cost you a fortune. Our austerity packages are particularly inexpensive and worthwhile from the first round of talks. But even with the usage-based billing you do not have to worry about high costs. Your participants will also participate in your conferences via local numbers very favorably. And that even applies to interlocutors from abroad.
talkyoo is good
The quality of the talkyoo conferences will convince you from the first moment. We offer you absolutely reliable availability and provide you with a robust technical infrastructure. You enjoy your conference calls in the highest voice quality. The protection of your data is very important to us. Through a German server location, we ensure strict rules and transparency. And every single conference can optionally be protected from unauthorized listeners by a security PIN.
With talkyoo so far over 15 million people have phoned.
Some of our references:

Functions in the conference call
local dial-in number

talkyoo provides you with a personal dial-in number from your local city and not an anonymous 0180 number. Only you and your conference partners use this number and no one else. (Note: Only available in Germany!)

The conference call web control

Take control of your conference call easily through our website. See who joins your conference call, lock the conference room and much more

International dial-in numbers

Use our international fixed-dial-in numbersfor your conference call. This enables your participants to use local landline numbers, without the need to perform expensive long distance calls to Germany.

Online Presentation

Everyone knows that images can convey far more information and emotions than words. For this reason, we offer you the function "online presentation" for free. Upload your presentation (PPT, PDF, WRD) and present the moderator's presentation on participants' screens. The participants need access to the internet. The voice will be transmitted in the usual quality over the phone.
Audio protocol MP3

Upon request your conference calls can be recorded by our system. This recording can be downloaded in form of an MP3 from our website within 30 days after the recording.

Host, Narrator and security PIN

Protect your conference call with our freely selectable Security-PIN or Select Narrators, and grant permissions to individual participants with the use of speaker-PINs.

Conference call with skype

Entering a conference call via skype, made possible with our special skype acount. You and your participants can join any conference via skype. It's the perfect connection between your PC and a telephone conference.

Steering conferences via the telephone keypad.

The participants and the moderator can use some functions via the keypad of the phone. A participant can turn off his microphone (mute) or give a hand signal. The Moderator PIN must be enabled for the Moderator features.

Flexible with talkyoo: recording, record or log of your conference call
One of our clients' most popular features is the audio protocol. This allows you to automatically create MP3 files of your conference call and listen to them at a later time. A colleague is sick, on vacation or suffers from deadline overload, but the important conference call still takes place?

No problem, thanks to talkyoo's audio protocol!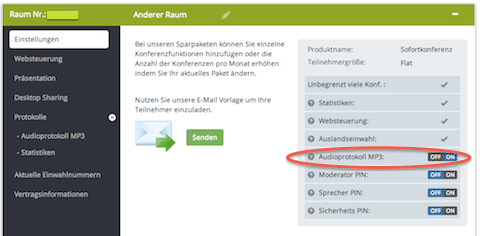 Before making a conference call, turn on the audio protocol MP3 in the room settings. The protocol is created automatically and is available to you shortly after the conference under
"Protocols" => "Audio protocol MP3" for direct listening or downloading. Finished!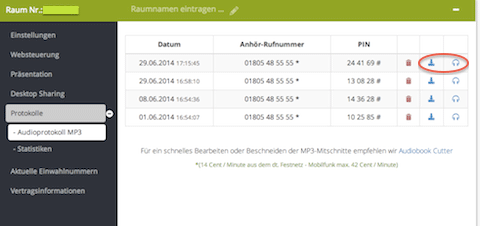 This function has many use cases. Some of our customers use it to make protocols of interviews, other are typing down the MP3 to get a written abstract of the conference.
Steering conferences via the telephone keypad.
Moderator functions

Mute
Mutes or unmutes your own line.

*

1

mute all / audience mode
Mutes respectively unmutes all lines (excluding the own)

*

7

Lock up conference room.
Locks and unlocks the conference room for new participants.

*

9

Number of participants
Announcement how many participants are there.

*

3

Quit
Terminates the conference and hangs up all participants.

*

0
Participant functions

Mute
Mutes or unmutes your own line.

*

1

Give a signal / handsign
Shows a hand sign in the webcontrol1 to the moderator.

*

4

Pause conference
for example to answer a incoming call.

*

2

Narrator PIN
Is emitted by the moderator and enables the participants to co-moderate the conference.

*

*
talkyoo webconferencing
Share the contents of your screen with the participants in your conference. Work together with your team on one screen. The data exchange is protected by an end-to-end encryption with 256-bit AES.

Train your participants in a webinar or use desktop sharing for large event conferences. Powered by FastViewer.
More info about web conference
10 helpful tips for successful telephone conferences.
With this little guide, your next conference call will be even easier.
To organize a conference call the same rules apply as for any other meeting also, namely the set of event, date, time and participants of the conference. In addition, the following should be considered:
97% customer satisfaction.
According to a customer survey in dec. 2014
Great service, good call quality, low cost - I really like it!
Oliver K.
Super product. If necessary, I use even the paid part. It is inexpensive & good and was a good help in a larger project.
Axel H.
I like talkyoo for being straightforward and reliable!
Marcus H. (Die Unternehmenslotsen)
14 days money back guarantee for our conference call Value Packs
We want you to be happy with our conference call and our value packages. If you are having difficulties with our telephone conferencing product (within the first 14 days of the initial booking of a conference call value package)? We will solve this fast and uncomplicated! And we should not do this to your satisfaction, we will refund the invoice amount immediately.