Step by step a successful conference call.
On our home page, enter your e-mail address in the box "Try it for free!" and press the "Create Room" button.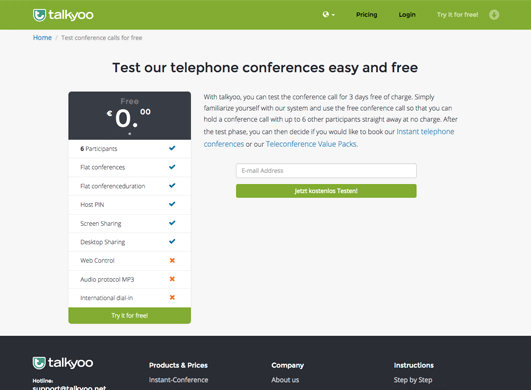 We will send you an e-mail containing an activation link.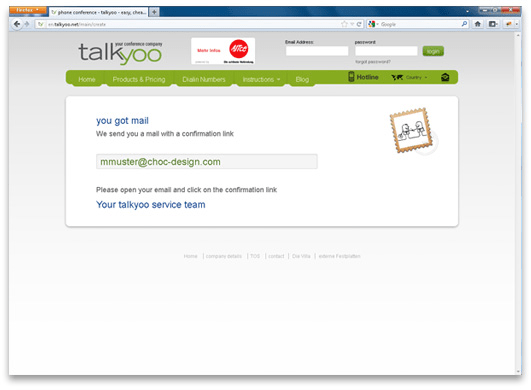 Check your E-mail and click the confirmation link in the e-mail. It will redirect you back to our website and activate your account.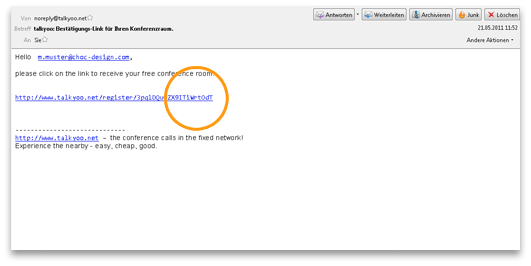 Here you can set a password for your talkyoo account. After setting your Password you will get to your personal conference room management.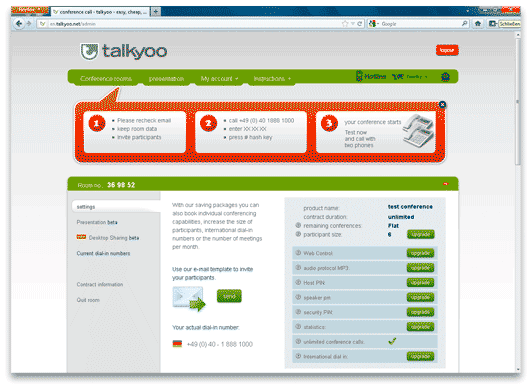 In your conference room management, you have a quick overview of your test-conference room, the dial-in number and the possibility of emailing an invitation template to your self. You can use this template to invite your conference call participants.
In the meantime we have sent you two additional E-mails. In the first one you will receive the data of your conference room, the second one will be the invitation template we have mentioned earlier.

Just try it with 2 phones. Call your dial in number, enter your conference room number and confirm with the "hash key" "#". Now you are in your conference call.